Podcast: Download
Subscribe: RSS
In this episode of the Lifeway Student Ministry Podcast, Ben is joined by evangelist and author Matt Brown. They discuss various aspects of leadership and evangelism, and share practical ways to help students become more focused on reaching others for Christ.
---
About Ben Trueblood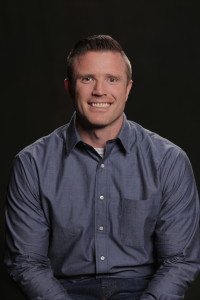 Ben Trueblood serves as the Director of Student Ministry for Lifeway Christian Resources and has served the local church as a student pastor for fourteen years. In addition to his role at Lifeway Ben is involved in training, consulting, and speaking to student ministries throughout the U.S.
He is driven by a desire for student ministries to expand God's Kingdom, to see the lives of students transformed by the gospel, and to produce students who shape the culture in which they live.
Ben and his wife Kristen have four young children. In his free time Ben enjoys family, fishing, hunting, and the St. Louis Cardinals.
You can follow Ben on Twitter at: @bentrueblood.
About Matt Brown
Matt Brown is an evangelist, author of Awakening, and and founder of Think Eternity. He and his wife Michelle are impacting thousands of people with the gospel each year through live events and online. Their ministry work has taken them to the ends of the earth, and thousands of people have trusted in Christ as a result of their ministry. They also minister to more than half million followers on social media daily.
---
The Lifeway Student Ministry Podcast is designed to encourage and inform student ministry leaders at every level. Each episode Ben Trueblood will join with student ministry leaders and guests to talk about issues, both practical and philosophical, relating to student ministry and leadership. Our goal is to encourage student ministry leaders serving in the local church and to share insights learned from the student ministry community at large.