Podcast: Download
Subscribe: RSS
In this episode, Eric Geiger (Vice President, Lifeway Resources Division) joins Ben and John Paul to discuss leadership and mission in ministry. Eric also shares some invaluable principles he learned during his time in student ministry.
---
About Eric Geiger
Eric Geiger serves as one of the Vice Presidents at Lifeway Christian Resources, leading the Resources Division. Eric received his doctorate in leadership and church ministry from Southern Seminary. Eric authored or co-authored several books includingCreature of the Word and the best selling church leadership book,Simple Church. He also serves as the senior pastor of ClearView Baptist Church in Franklin, Tennessee.
Eric is married to Kaye, and they have two daughters: Eden and Evie. During his free time, Eric enjoys dating his wife, playing with his daughters, and shooting basketball.
About Ben Trueblood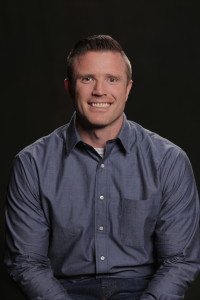 Ben serves as the Director of Student Ministry for Lifeway Christian Resources and has served the local church as a student pastor for fourteen years. In addition to his role at Lifeway Ben is involved in training, consulting, and speaking to student ministries throughout the U.S.
He is driven by a desire for student ministries to expand God's Kingdom, to see the lives of students transformed by the gospel, and to produce students who shape the culture in which they live.
Ben and his wife Kristen have four young children. In his free time Ben enjoys family, fishing, hunting, and the St. Louis Cardinals.
You can follow Ben on Twitter at: @bentrueblood.
About John Paul Basham
John Paul is the Student Ministry Specialist for the Lifeway Students Division. He served in the local church for 10 years before coming on staff at Lifeway and has a deep passion for the work of the church and its mission to make disciples. He is married to Crystal Basham and has two boys, Levi and Titus.
---
The Lifeway Student Ministry Podcast is designed to encourage and inform student ministry leaders at every level. Each episode Ben Trueblood will join with student ministry leaders and guests to talk about issues, both practical and philosophical, relating to student ministry and leadership. Our goal is to encourage student ministry leaders serving in the local church and to share insights learned from the student ministry community at large.