I love a good event. There's just something about seeing a plan come together after months of work that is both exciting and exhausting in the best way. There's also not much worse than putting in months of work only to have an event fall flat on it's face in failure. I know that sounds a little harsh, but I've been there before and that's exactly the way it felt. At this point I think it is a good reminder for all of us to know that our event or ministry successes or failure don't define us. Jesus does and it is at the center of the gospel that it is not about what we do, but what Jesus has already done.
That being said, we should still do all that we can to ensure an excellent and successful event is taking place while knowing the results are up to God. I believe that God desires to bless the work of our hands and it is with that spirit that I'm giving you four things every event needs to be successful.
Student Buy-In
Your students need to support the event in order for it to be successful. I really wish there was a magic bullet on this one, but there just isn't one thing you can do every time that ensures complete support from your students. I do however believe there are repeatable principles that can help you get there.
First, students need a relationship with you before they will ever fully support your event. They need to know you care about them as people rather than just a means to get other people to attend.
Second, they need to understand what the goal of the event is. You have to help them understand the vision and purpose behind the event.
Third, give them clear tangible ways for them to support the event. Many times we just sit back wishing that students would support something or take a certain action in our ministries but we never actually spell out to students what action we want them to take. Don't leave it up for them to guess, make it clear and make it doable.
Fourth, celebrate their actions even if they don't do it exactly the way you imagined. If they engaged, it needs to be celebrated and by doing that you will begin to cultivate a culture of support from your students for events as well as weekly ministry.
Volunteer Leaders
It is true in discipleship and it is true in event planning: you can't do it all yourself and you shouldn't want to. For an event to be successful you need to think of yourself as a coach who discovers the strengths of each player on the team and puts them in the right positions for the team to be able to perform to the best of its' abilities.
Your team, in this case, consists of staff for some of you and volunteer leaders for all of you. As a quick side note, even if you have a large student ministry staff you should still be expanding your volunteer leadership base rather than relying solely on paid staff to pull off an event because "that's what they're paid to do."
As you think through your team of volunteer leaders you first need to know the positions that you have to fill. What is it that you need people to do? Then you can recruit people to fill those specific roles matching up what people are good at and passionate about with the available roles that you have for the event.
Once you've matched up people with roles your job is to help them catch the big vision for the entire event. Help them understand what it looks like for the event to be successful and how their specific role will contribute to the overall success.
Each member of your team needs to understand the connection between their role and the event's success and if they don't then there is a chance that they don't perform their task in the way that you imagined. Communicate clearly with your team and they will execute according to your plan. Leave ambiguity for them and they will make up their own plan. Lastly, encourage and celebrate your team of leaders. They deserve it, they hardly ever get feel celebrated, and a little encouragement will go a long way for them continuing to serve with you.
Prayer
In writing this it almost seems silly to state, but your event needs to be covered in prayer to truly be successful in spiritual terms. You can have a well attended event, a well loved event, and even an event that earns you praise from your boss, but it won't be eternally successful without taking the time to pray. Prayer should be primary to this process rather than an afterthought.
Follow-Up
Every student pastor loves the moment when an event has finally concluded. All of the students are gone, everything has been cleaned up and it is finally time for you to exhale and rest. I remember crashing to the couch at the end of a long disciple now weekend more than ready to take a nap, and that post-disciple now nap is one of the greatest naps a person can experience.
The reality, though, is that your work related to that event isn't actually over. There is another element, one of the most important ones, that is left to do and that is executing your follow up process.
What students do you need to connect with based on the decisions they made during the event? God has moved in people's lives, which is awesome, but don't leave it right there. Connect with those students to help them take the next step and to help them solidify the decisions that they've made.
What are the thank you notes that you need to write to send out to the people that joined you in the trenches of pulling off the event?
Who are the parents that you need to connect with based on decisions their kids have made?
Who are the visitors that came to the event and had a first time experience with your ministry?
All of these are questions you should consider when it comes to a follow up plan. Yes, take the greatest nap known to mankind. Then, jump back into work ready to close out the last portion of your event: the follow up.
Purposeful events are a necessary part of any student ministry and I hope that yours are successful every time as they pave the way for further ministry each week as you seek to disciple students and their families.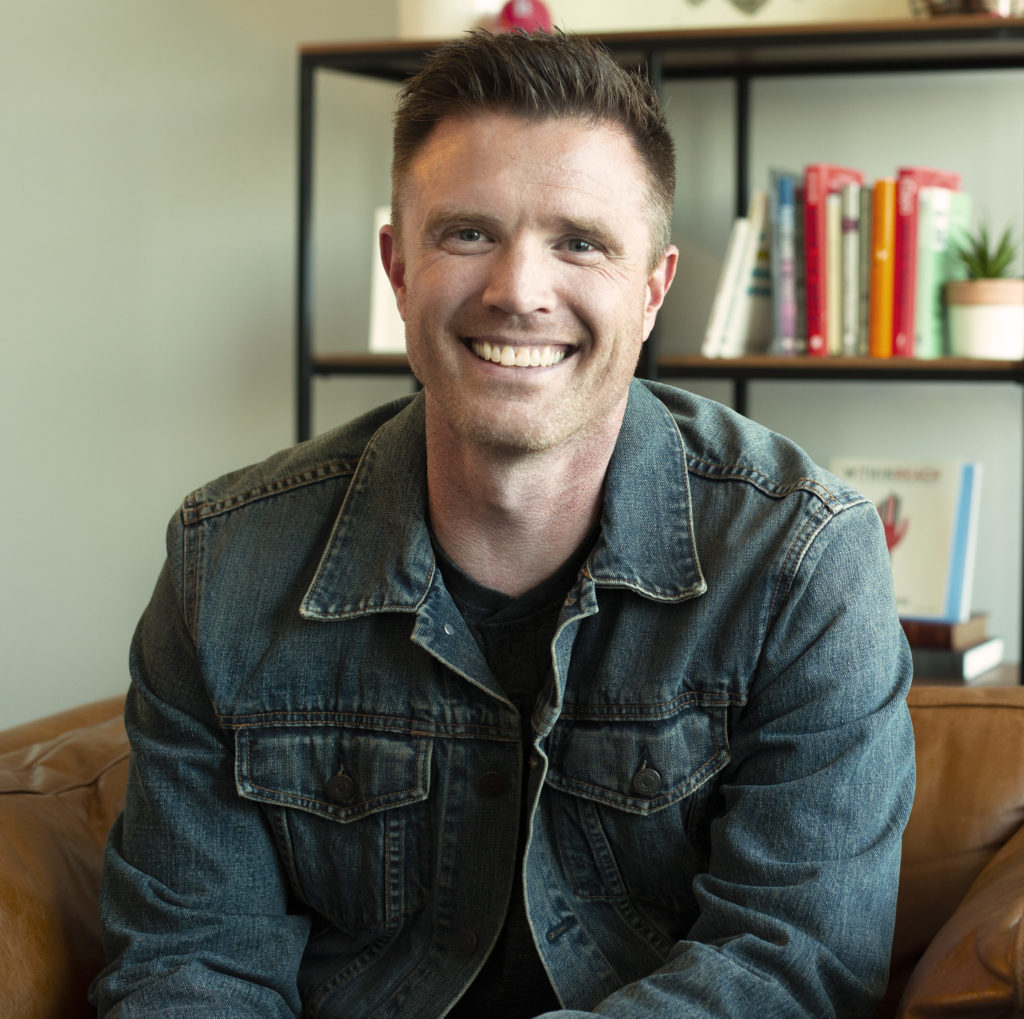 This post was written by Ben Trueblood, Director of Lifeway Students. Ben is passionate about investing in student ministry leaders like you. You can find more encouragement from Ben on his YouTube Channel, Student Ministry That Matters.