Podcast: Download
Subscribe: RSS

In this episode, Ben, John Paul, and Julie talk with Kara Powell of the Fuller Youth Institute about the rise of anxiety among students. You can find more information and Kara Powell's new study Faith in an Anxious World here.
Show Notes and Quotes:
The A, B, C, D, E of Helping Anxious Teens
By Kara Powell
One in three.
That's the proportion of the US population that will be affected by a diagnosable anxiety disorder during their lifetime.
That makes anxiety the most common psychological disorder in the US.
If you are reading this in a room with eight others, statistically speaking, it's probable that three of you will suffer from an anxiety disorder.
When it comes to today's teenagers and young adults, even those who aren't diagnosed with an anxiety disorder feel stressed. Some of them feel it nonstop. As a researcher and parent, I can't remember the last time I've talked with a young person who didn't feel continually anxious.
If you care about a teenager or young person, there's a good chance you've seen him or her struggling with worry and anxiety at some point. Based on extensive interviews with therapists and theologians conducted for our Faith in an Anxious World parent and youth leader resources, we believe your best response as a caring adult is the acronym of A, B, C, D, and E.
First, ASK your young person to rate their anxiety on a scale of 1-10, with 10 being the worst. If they rate it a 1-3, it's likely no big deal, and a 4 or 5 is probably handle-able. If they rank it a 6 or above, they probably need more help from you, and likely also a trained professional.
Next encourage your young person to BREATHE deeply. Have you ever noticed that when you start to panic, your heart begins to beat faster? That's your heart's automatic gas pedal to accelerate oxygen to every extremity to help you in emergencies. When you breathe deeply, your heart gets more oxygen and doesn't have to work as hard. As your heart slows down, your brain starts to get the message that you aren't in danger anymore. It's your body's simple, but powerful, brake pedal for out-of-control emotions.
Your third step is to help your young person CENTER on a helpful truth or phrase. What few words from a meaningful Scriptural passage, worship song, or prayer could they repeat to themselves as a theological anchor? In my family, we've landed on "Emmanuel, God is with us" as a favorite mantra that my husband and I name for our teenagers every few weeks.
Fourth, help your teenager or young adult DEVELOP a team. If they are likely to be anxious in first period Physics or at their new job, help them think ahead of time about a friend or adult they could talk to in those moments. If you're not their parent, encourage them to let their parents know the depths of their stress. As needed, invite them to consider seeing a professional therapist. If you don't know a therapist you can recommend, contact a few churches or high schools for referrals.
Throughout your conversations, EMPATHIZE with and empower them to take future (often baby!) steps. One of my favorite phrases to simultaneously "feel with" young people while also emboldening them to move forward is from psychologist and author Lisa Damour: "That stinks, and I think you can handle it."
Whether your young person has diagnosable anxiety, feels anxious, or is merely having a tough day, it's rarely wrong to empower them through empathy. In general, teenagers and young adults want to know you see their pain and are with them as they figure out a way forward. 
If you or your young person need help beyond these ABCDE's, you can call the National Suicide Prevention Lifeline at 1-800-273-TALK, or chat online at suicidepreventionlifeline.org.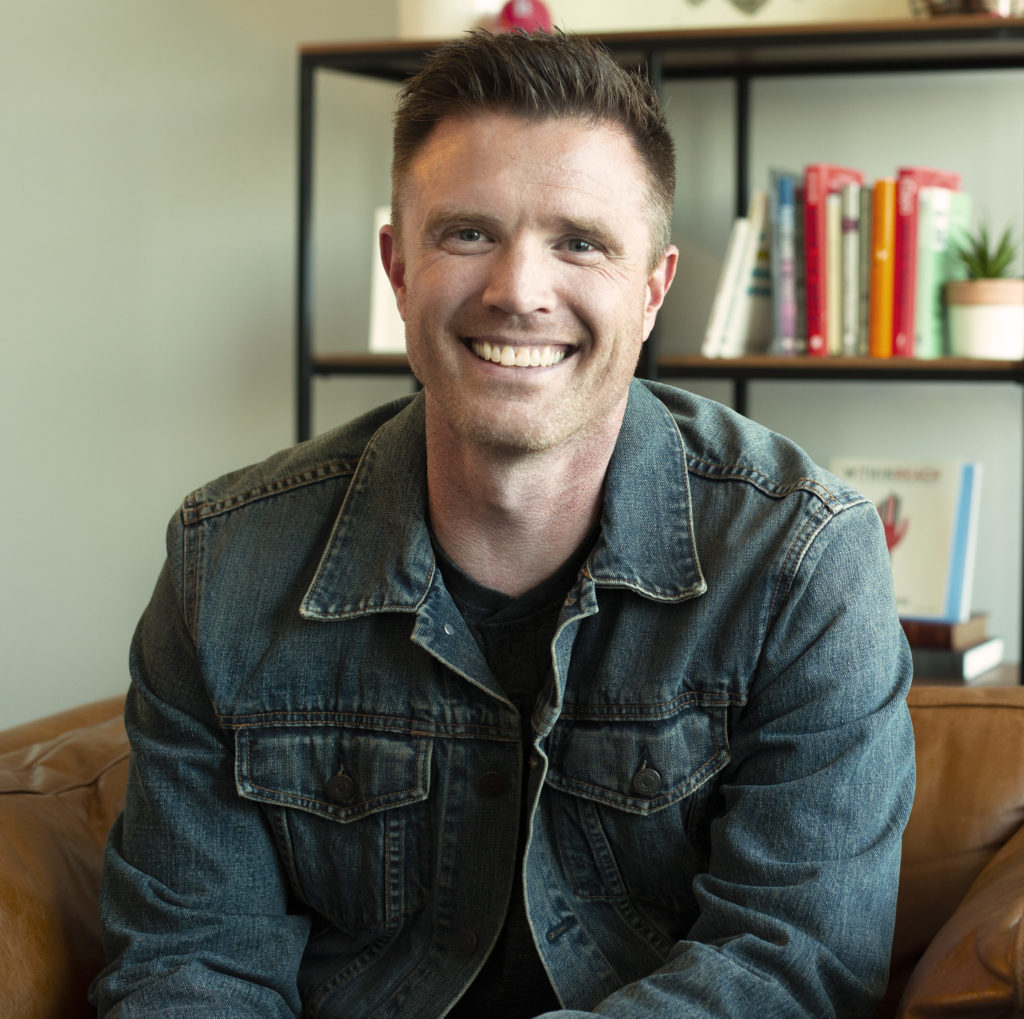 Ben Trueblood Ben serves as the Director of Student Ministry for Lifeway Christian Resources and has served the local church as a student pastor for fourteen years. In addition to his role at Lifeway, Ben is involved in training, consulting, and speaking to student ministries throughout the U.S. He is driven by a desire for student ministries to expand God's Kingdom, to see the lives of students transformed by the gospel, and to produce students who shape the culture in which they live. Ben and his wife Kristen have four young children. In his free time Ben enjoys family, fishing, hunting, and the St. Louis Cardinals. You can follow Ben on Twitter at: @bentrueblood.
---
About John Paul Basham John Paul serves as the Manager of Lifeway Student Ministry Publishing. He served in the local church for 10 years before coming on staff at Lifeway and has a deep passion for the work of the church and its mission to make disciples. He is married to Crystal Basham and has four children, Levi, Titus, Deacon, and Chapel. You can follow John Paul on Twitter at: @Johnpaulbasham.
---
The Lifeway Student Ministry Podcast is designed to encourage and inform student ministry leaders at every level. Each episode Ben Trueblood will join with student ministry leaders and guests to talk about issues, both practical and philosophical, relating to student ministry and leadership. Our goal is to encourage student ministry leaders serving in the local church and to share insights learned from the student ministry community at large. Follow us on Twitter and Facebook!
Toggle panel: Yoast SEO