Your calling demands community—it's a phrase I began to consider much later in ministry than I'd like to admit. Acknowledging this phrase demands that I come to the reality that it is dangerous to be in ministry without deep friendships. I'm not going to be one of those people that says, "You can't do ministry alone," because the truth is that you can. I stubbornly did it for years. And it was unhealthy. I suffered because of it, those around me suffered, and I believe the ministry suffered. You can do ministry alone, but you aren't meant to.
Here's the problem—for much of my life, I would have said that I had community because I had friends. I now understand that those aren't the same thing. Sure, friends can be your community, but only if you choose to cut beneath the surface. It's only when you decide to push through the awkward to a place of vulnerability that friendships begin to become community. Talking sports and trading ministry philosophy and practice don't push you beneath the surface where community resides. Those are comfortable things to talk about. It's easy to maintain those types of friendships and we can be fooled into thinking that it's all we need. Then in times of hurt, temptation, struggle, and pain we find out that we needed much more than surface level relationships.
Now, I have a group of men in my life with whom I maintain deep friendships. They are guys who challenge me to continually improve as a husband, father, and follower of Christ. They are there to walk with me through life's challenges and I know that my vulnerability will be met with love and support rather than judgementalism and shame. God is doing a work within this group of men and within me personally to understand more of what God has called me to in terms of friendships. The truth for all of us is that those kinds of relationships don't happen overnight. It takes work and time to cultivate these kinds of deep friendships, but they have to begin somewhere.
When I left serving the local church as a student pastor and came to lead Lifeway Students, I did it because I love student pastors and want to serve you well. As I began to talk with more of you I began to realize that this friendship struggle wasn't mine alone, and many of you articulate a similar story. That led me down a path to try and figure out a way to help student pastors begin these types of friendships. Yes, ones that "talk shop," but also ones that go far beyond the surface so that you can be a healthier person and leader.
The result was Lifeway Students' launch of The Student Pastor Network. Then, I met Zac Workun and Chad Higgins, two amazing youth pastors with a similar heart to serve youth pastors by connecting them to each other for ministry development and deep friendships. I truly believe that God orchestrated our first meetings and conversations so we would see each other's heart for you—the youth pastor—and each other's heart to see you connected to people who care about you personally.
This is why we decided to merge Student Pastor Network and Youth Ministry Booster in October of 2019, and this is why I'm more excited than ever before about the future of Youth Ministry Booster. I believe it can be a catalyst for your personal health, for the depth of your friendships, and for your ministry.
Yes, you can do ministry alone, but you aren't meant to. Choose health and choose deep friendships.
Registration for Season 2 of Youth Ministry Booster is now open!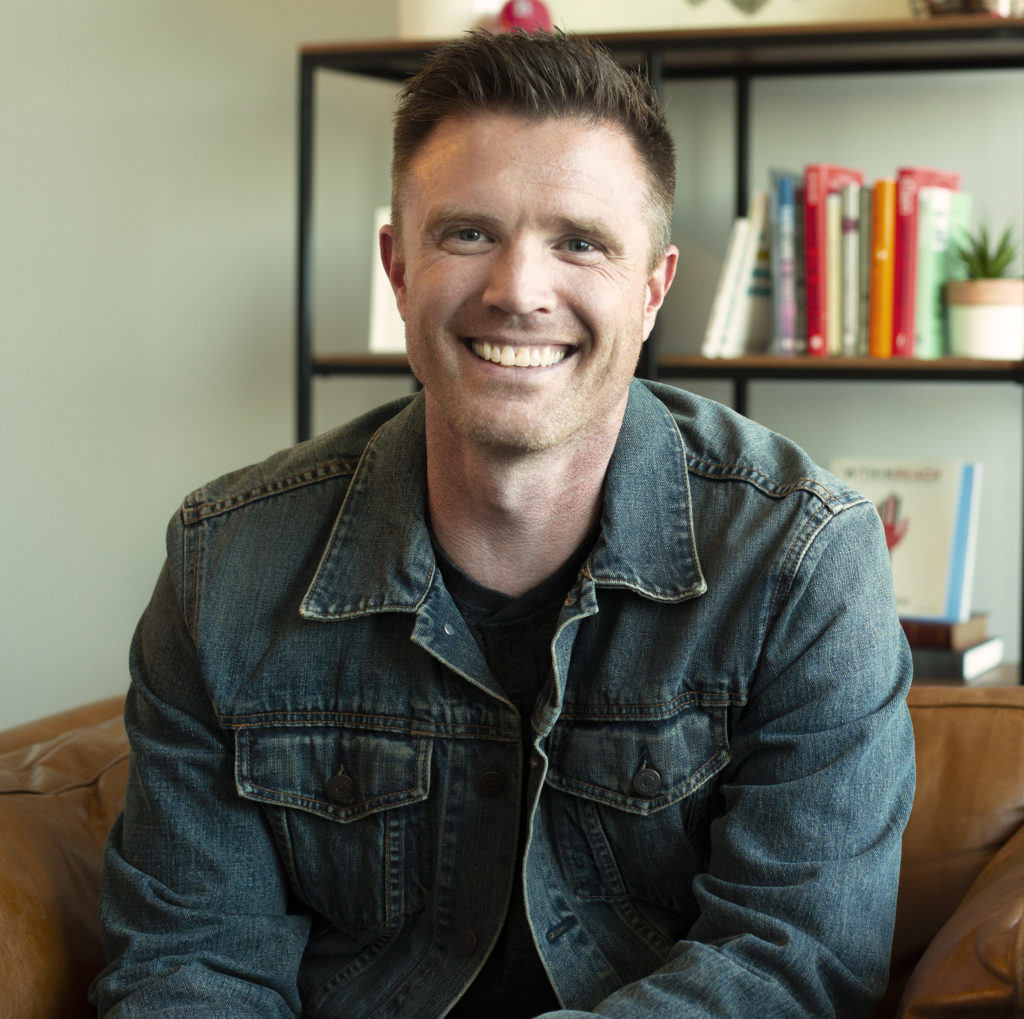 This post was written by Ben Trueblood, Director of Lifeway Students. Ben is passionate about investing in student ministry leaders like you. You can find more encouragement from Ben on his YouTube Channel, Student Ministry That Matters.