I've spent a considerable amount of time as a leader trying to project strength in moments of weakness. My first full-time ministry position was as a middle school pastor in a large church that—if I'm being honest—at the age of 21, I did not have enough experience for.
Because of that early start, I was always considered young for the ministry positions that the Lord continued to give me. When I came to Lifeway, I was given a team that was larger (by far) than I had previously led and responsibilities that, too, stretched far beyond anything I had experienced in my leadership. Once again, I felt the fear of the "young and inexperienced" label begin to rise.
Labels and Overcompensation
I've battled the belief—at various levels of intensity—that this label meant that I wasn't fit for the positions I held. So, I overcompensated through perfectionism, intensity, and projecting strength. These feelings, that I thought were mine alone, turned out to be something that others have struggled with as well.
As I've talked to many student pastors and other ministry leaders through the years, I've realized that this "projection of strength" is something that's quite common in our particular circle of leaders. I get it. We don't want to be seen as weak because the people we lead and serve may not think we are fit for the calling that God has placed on our lives. This puts our credibility (and even our employment, in some cases) in jeopardy . . . at least we think.
It's taken a lot of work for me to recognize the unhealthy approaches I clung to, but I'm thankful for the difficult journey to become personally acquainted with what Paul writes in 2 Corinthians 9.
9 But he said to me, "My grace is sufficient for you, for my power is perfected in weakness." Therefore, I will most gladly boast all the more about my weaknesses, so that Christ's power may reside in me. 10 So I take pleasure in weaknesses, insults, hardships, persecutions, and in difficulties, for the sake of Christ. For when I am weak, then I am strong.

2 Corinthians 12:9-10
"My grace is sufficient for you . . ." Yes, even YOU.
I know you've probably taught this passage before, but have you let it sink in for yourself? If you have ever felt weak, inexperienced, or unworthy for the position or calling God has placed on your life, you're not alone. God's call on your life doesn't require perfection because Jesus is perfect for you. God's call on your life doesn't require strength, rather a willingness to accept your weaknesses—leading to a dependence upon God's strength to do what He's called you to do.
I've talked to many who, in this moment, feel weak and unequipped to lead through what's being required right now in the midst of 2020. Here's a freeing truth for you (and me): In your weakness and inexperience, His power is perfected. God actually wants to sustain you. He desires for you to experience His sufficient grace, to pour it over you in the midst of your weakness.
I hope the next time my own weaknesses tempts me to rely on my own strength, I lean into the truth that Christ's power is perfected in my weakness, not amplified by my strength.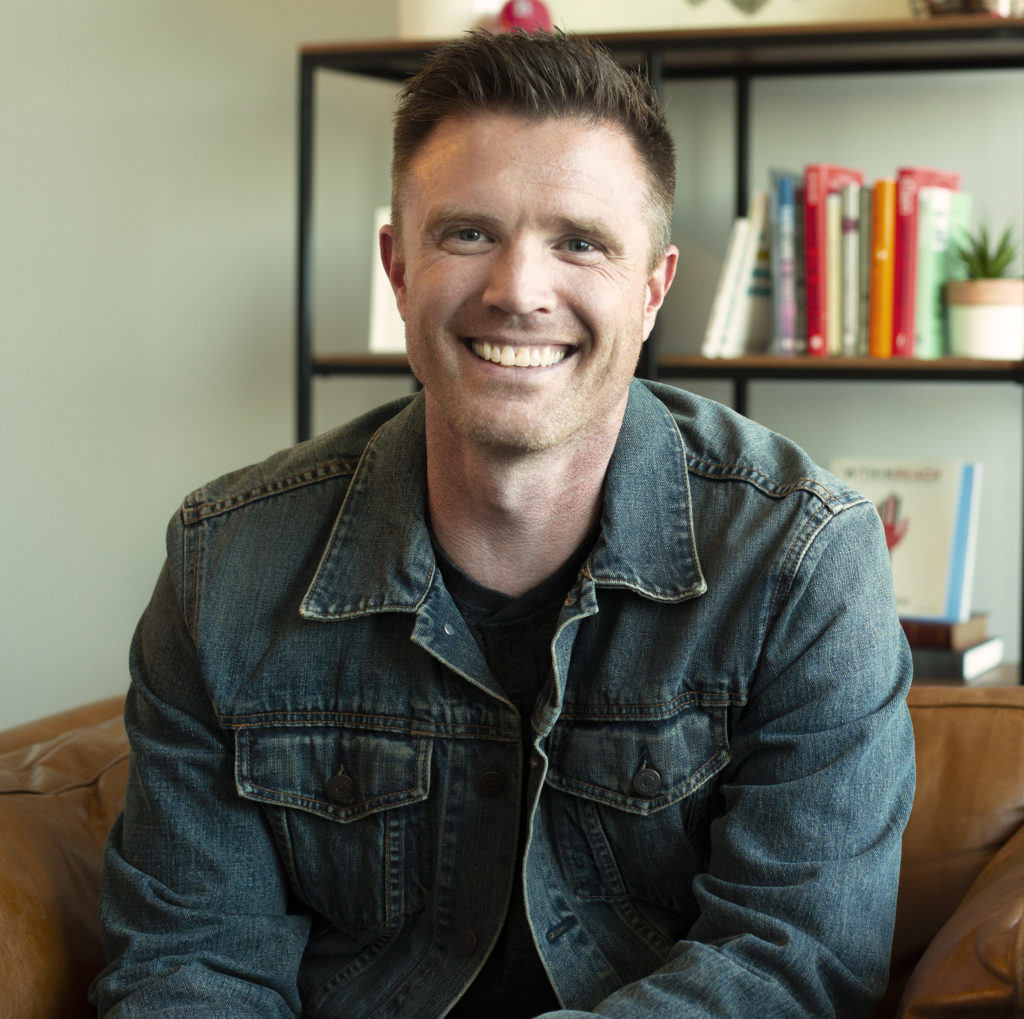 This post was written by Ben Trueblood, Director of Lifeway Students. Ben is passionate about investing in student ministry leaders like you. You can find more encouragement from Ben on his YouTube Channel, Student Ministry That Matters.