Welcome to December 2020. The last month of this calendar year and the advent of a new year. Before you finish your Christmas shopping or savor your cider with a movie, pause and do one more scan of your ministry. For some of your students, this is not the most wonderful time of the year.
I saw it asked on a Facebook group last week: "Why Advent?" and my response is simply, "It's complicated."
The season of Advent gives time and nuance for the multiplicity and complexity of feelings we have about waiting, and the arrival of something new. We don't just need the celebration of a joyous season, but we need to make space for feelings and emotions that make joy meaningful.
So for this Christmas season remember: it is reprieve for some, relief for others, and a painful reminder for a few more.
So, for the season, this year, how ever you are celebrating—take a few moments to do an inventory of your students and leaders who might need a check-in from you the most.
Be sensitive to the changing season.
Notice the changes, we talk about it a lot inside our Youth Ministry Booster Community, because it is one the best counseling tools we have as ministers. You see/connect with students weekly/regularly enough to notice the changes in their mood, manners, and behavior. This is one of the first steps in helping those who need help, get help.
It is worthwhile to keep a spreadsheet/journal of your students. One of the small things that I would encourage every minister to do more of is document encounters, calls, and ministry moments with students and leaders. Keep records, tabs, and chart growth or change for the spiritual development of your people.
Make a list.
Utilize your next online/hybird/in-person gathering to notice who is there and who is not, but also how they are when they are there. Name, note, and list those that might need a special check in. Whether it be a student/family who is financially struggling this season, or a leader whose outspokenly lonely this time of year. It's okay to get strategic and make lists about who you are nurturing through a noticeable hard season.
Checkin' in twice: over–communicate what the church offers.
Once you have made your list, help them check the church digital bulletin twice for all that you have going in the next few weeks. Whether it is online groups, a Christmas Eve (Eve) candlelight service, or delivering Angel Tree gifts, make sure that your special check-ins hear it from you directly and personally. Yes, Ben, you are definitely welcome to help me deliver gifts next Thursday after school.
Consider other options for a student to get plugged in.
Depending on their situation, you might recommend a chance to serve in your community or a family need. You don't have to plan it for them, but they just may need to know a contact person or get more information. Growing up, there was Santa's Cause, a gift delivering ministry that became a ministry/extended family tradition.
Create space for grief.
The longest night(s) comes before Christmas mornings.
It's small, but consider the language you use when you preach and post online. Everyone is quick to light happy candles and post shiny gifts, but measure those posts with some others about the weariness of a world aching for Savior, and the pain that comes before the Christmas birth. Mix in some Psalm 30 and Isaiah 53 with Luke 2.
One of the most beautifully paired traditions my home church follows every year is not only a celebratory Christmas, but a longest night service (which is totally worth searching). There are example service guides in lots of places. This year it, happens on December 21st. This is an evening worship time that makes space for grief amidst Advent.
Build out their support network.
The work of nurturing does not begin and end with you. Help your anxious student(s) stay grounded in the Word with some reading plans. Encourage another family in the church to invite a solitary leader to dinner. Help curate connection this season more than you do content.
Stay connected.
Remind them of the ways they can connect with you and the ministry after the bustle of the holidays (you may even be taking a few weeks off this winter, good for you!). Reaffirm to your students that 2021 is right around the corner, and maybe even make a plan for a first of the year coffee. Advent is not the end of this year but the hope for a new year.
And also to you…
And of course all of this applies to you ministry friend and reader. If you are reading this and are in need then know that we are here to help. You can DM us below, you are invited to message with us, connect with us, and know that we are oh so very excited for the promise of not just a joyous Christmas morning for a weary world, but a renewed hope for a new year.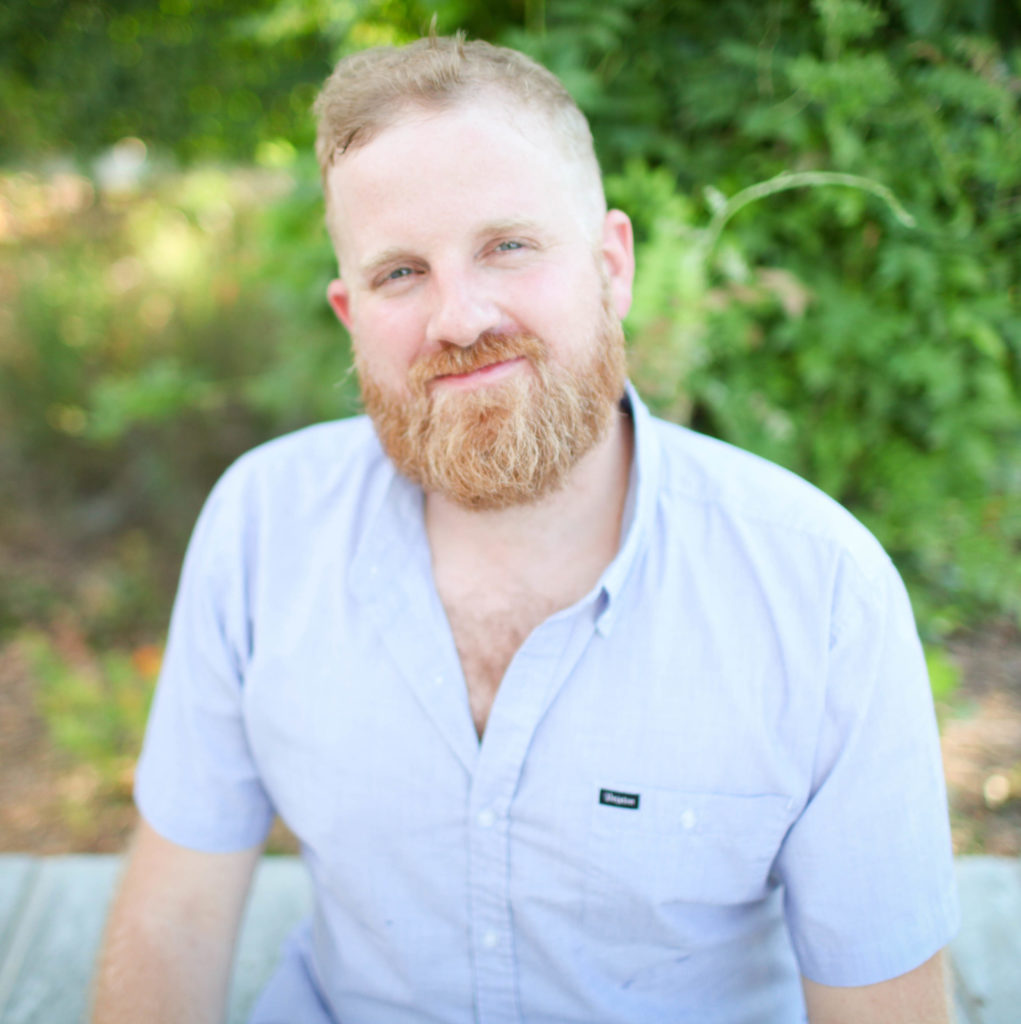 This post was written by Zac Workun. Zac serves as the Student Ministry Training Specialist for Lifeway and is one of the co-founders of Youth Ministry Booster, Lifeway Students' collaboration and training network. He has served the local church in various youth ministry roles for over 15 years.