Dear friends in youth ministry,
We need to get back in the mix of our own evangelism. In the last few months of uncertainty, I have felt overly instructive and less participatory. The playbook for successful student ministry has changed, and reinvigorating evangelism has to start with our lived experience. We can no longer instruct from our offices or positions. There is no more ivory tower of sermon proclamation, we must build our teaching from the ground up. There should be no more towers to escape to, only new trails to explore.
Stop prescribing. Start describing.
In the last year of ministry work we have unprecedentedly accelerated through all the pain-points of an uncertain future (sorry, I won't use any of those 2020 words again), but we must not miss the crisis of leading practically for our students and their families.
We need to get practical—extremely, hopefully, courageously practical.
The other night I sat in on a Clubhouse room (the new conference, audio-only call w/ social media networking) with some of my most favorite and most influential ministry leaders from across the country. We discussed the shape that digital evangelism was taking in our circles, and before my phone ran out of battery, one thing emerged as crucial: we are all chasing methods geared towards effectiveness. But here's the rub: there is no one, single effective method.
There is no effective evangelism method. There are methodical evangelists.
Evangelism has to move past strategy and focus on community building. I don't think we need a new evangelism top-down strategy. We need better Good News practitioners.
Here are some suggested upgrades.
Model interactions, not methods.
We need a generation of ministry leaders to reignite the passion of pastoring by exemplifying "When I . . .", instead of "When you . . ." It is really easy to win the hypothetical when we role play evangelism in a conference setting, but it can be really difficult to share with people who have seen you at your worst. Model the interactions you pray your students would have by sharing, praying, and caring courageously in your daily routine.
Utilize your own channels.
Don't be a Good News deliverer through the church YM channel only. If your own platform is not populated and coordinated around the Good News, then how will the students in your ministry know how to model the practice personally? Buy what you sell. If you want your students to be in the Word for 30 days, lead them through the experience. Post not just the challenge graphics but how the Word is transforming you as well.
Create conversational openings.
2021 social media predictions are pointing us to post less for quantity and more for quality, so stop posting a verse with no caption or question. Yes, I love it when my Twitter gets filled up by Scripture, but I long to know why Pastor X shared those verses. Your friends do too. Why are you reading Jonah this week? What's going on in Colossians that makes it post-worthy? How is it shaping you? Tell us! And then, ask students to reply, respond, or message.
Stories Over Sermons
You should 100% preach the word in all seasons, but I think the model by which we craft a sermon needs to shift. There is a longer conversation to be had, but this is the era when we must rethink our models of communication. We are now compelled to tell a 3-act story of the Good News and not formulate a Gospel argument into 3 contentions.
Your students are watching the world disintegrate into arguments in which no one is winning and few are listening. Meanwhile, they are making huge decisions based on compelling stories they see, hear, and feel. The Good News is that the gospel story is deeply compelling and convicting. It's not transformative for just how we think but how we live, move, aspire, love, and relate.
We need an overflow of lived gospel clarity in a noisy world. We need people transformed by the message to stand in the gaps, offer grace at the coffee shops, occupy the Zoom rooms with kindness, and pray in the DMs. Evangelism is a vocation not a profession, and we need to make space inside of our work for what we are called to do.
You can DM me for more on Twitter or Instagram (@zacworkun), or drop in and chat on Clubhouse (@zacworkun).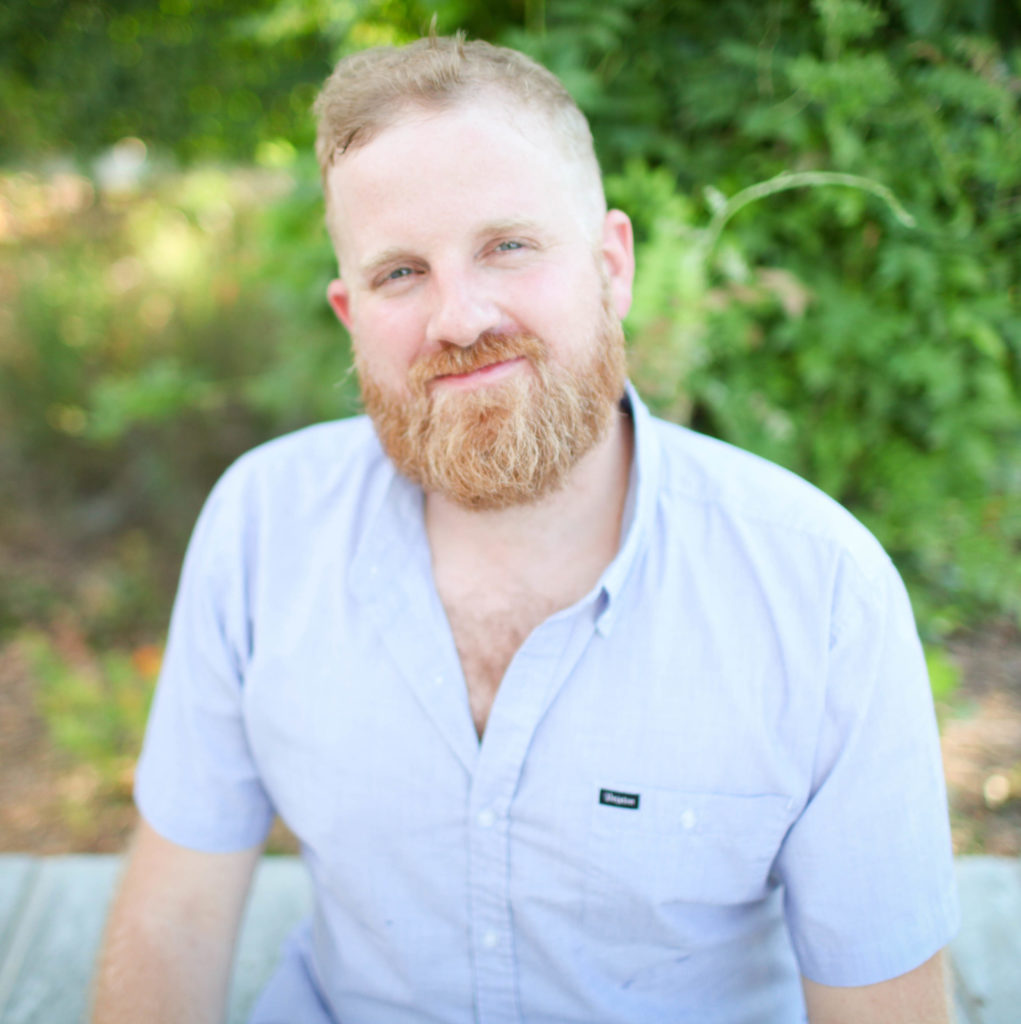 This post was written by Zac Workun. Zac serves as the Student Ministry Training Specialist for Lifeway and is one of the co-founders of Youth Ministry Booster, Lifeway Students' collaboration and training network. He has served the local church in various youth ministry roles for over 15 years.