It's been a year. This month marks a year of revisiting everything that we knew about gathering in groups, working outside the home, and doing student ministry.
It's been hard.
And it often feels impossible to celebrate in really difficult seasons, but in some ways that makes it even more important. It helps to rethink celebration more like a discipline.
One of the brightest spots of those first few weeks of near-universal lockdown was the self-produced "Some Good News," by beloved Office character Jim (John Kransinki). A home-spun news show featuring John as anchor brought together insights, charm, friends, and stories of good things happening for everyday people around the world.
In the midst of homebound uncertainty, his celebration of the small joyous things became a smash hit.
Why? Because he allowed the grief, exhaustion, and lament to not overwhelm. It was unshakeable that things felt "bad," but that was not the only story. There was goodness amidst the grim. And it's a biblical notion. Compare Psalm 38 & Psalm 147. The Bible's hymnbook contains both the deepest laments and the pleas for healing and goodness. As ministers we need to remember both.
There are some key takeaways that we must not lose sight of heading into this spring, summer, and possible return to what was before.
Here are some ways that I am learning to commit to the celebration as discipline:
Keep it visible.
We need better (internal) church banners. Most folks spend a great deal on the flags, signs, and flyers to let people know where they meet and where to park. Not enough ministry leaders put out signage for what God is doing within their midst.
In a year that feels unwieldy or maybe lost, don't let your people lose sight of what you have learned, what good has happened. It is worth the effort, design, and print cost to keep the stories visible around the office, hallways, and spaces where your people gather.
Keep it honest.
Don't hype or oversell the good. There is a temptation to make the good, "greater." Don't. Little acts of kindness, restoration, and healing are good. Let the good that God is doing, transforming in your people, be told and not overblown. Richard Foster reminds us that, "Celebration comes when the common features of life are redeemed." Your students, families, and churches don't only need to celebrate, they need the truth. It grounds us and in a way helps restore us.
Keep it curated.
It may not be your story alone to tell. One of the things that made Kransinki's SGN (Some Good News) so popular is that it wasn't built around his story alone. He would ask for, and share stories from people who were tracking with his project.
Keep it applicable.
This is the hard work. It is the question of "so what?" Application helps "their" story become our story. Their joy is our joy. The greatest shift in the last year is the opportunity to tell better stories. We all have the technological capacity and delivery channels now to tell more and better stories.
One of my favorite stories to come out of this season of lockdown is from a little baptist church two towns over that went and interviewed the homebound senior adults of their community. The folks that had been living in isolation the longest were sought out to give their wisdom, tell their stories. These eighty-somethings had wisdom and patience that we did not have. It was a powerful testimony of their experience and capacity to worship, speaking life into those who recently felt more and more claustrophobic.
Tell these stories. There is wisdom and life in your God-ordered community.
Storytelling is the important work that lets me know that God is moving in our midst, our community. Tell God's work of redemption as living and active within the life of your community.
I'm thankful for your ministry and the stories you share of how God is moving in your ministry from dinner tables, to driveways, to redesigning what it means to be a church. We have hope. There is Good News, and God is still at work. As the season of Lent creeps towards Easter morning, be reminded of the sorrow and the joy of where we see God at work.
Keep 'em coming, and say it louder for the people in the back.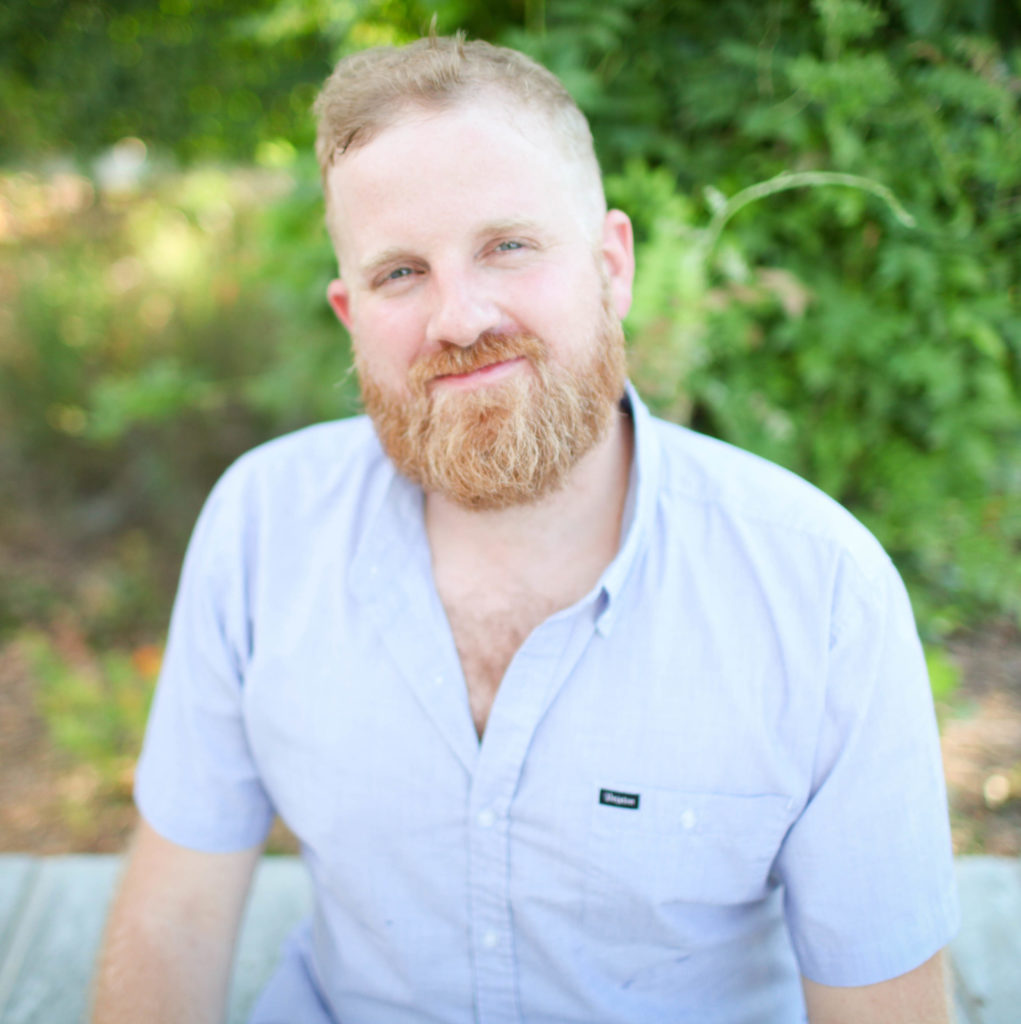 This content was written by Zac Workun. Zac serves as the Student Ministry Training Specialist for Lifeway and is one of the co-founders of Youth Ministry Booster. He has served the local church in various youth ministry roles for over 15 years.