Podcast: Download
Subscribe: RSS
"Camp is a place where they can disconnect from the noise the world puts in front of them and they can slow down enough to sense God's grace in their lives." – Jared Shingleton
"Camp provides an opportunity for students to look at God for who He is and when students do that we see God begin to move in incredible ways in their lives." – Jared Shingleton
---
Jared Shingleton came to the Student Life team to be the Director in 2021 after serving in the local church for the past 12 years. He is a student pastor at heart and loves pouring into the lives of the next generation and their leaders. It was through serving on a mission trip in Brazil as a teenager that he came to know the Lord and felt a call to pursue vocational ministry.
Since Jared grew up as the son of a student camp and conference director, you could say camp ministry is in his blood. With that he brings both experience and a passion for producing and planning large scale ministry events–like camp. In addition to planning and taking his own students to camp every summer, Jared has served in various leadership roles at the parachurch level to help produce premiere church experiences.
Golfing, hunting, and riding motorcycles are just a few things Jared enjoys when he isn't spending quality time with his wife, Emily, and their three children: Shiloh Kate, Judah Wells, and Noa Grace. Jared enjoys eating any and everything spicy, including the five hottest peppers in the world. He studied Ministry Leadership at Williamson Christian College which he enjoys putting into practice with the teams he leads.
---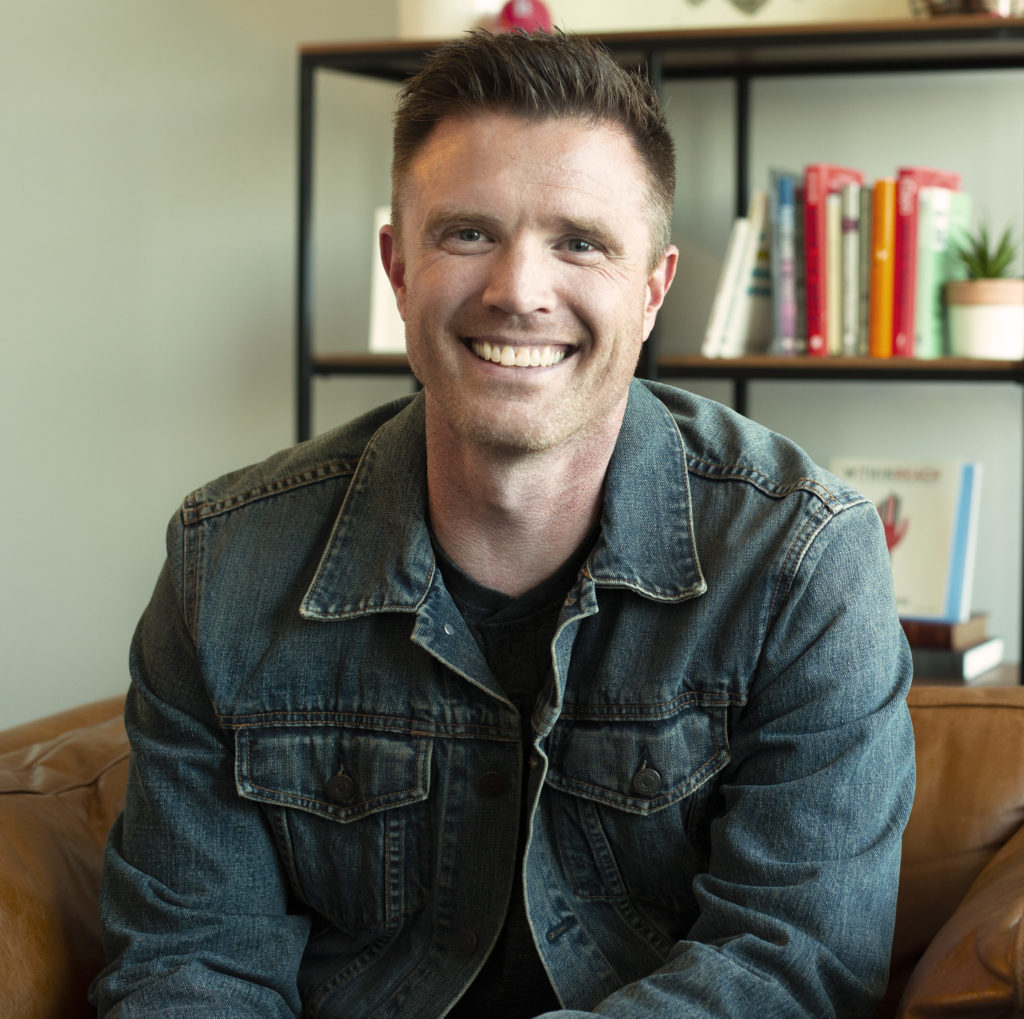 About Ben Trueblood
Ben serves as the Director of Student Ministry for Lifeway Christian Resources and has served the local church as a student pastor for fourteen years. In addition to his role at Lifeway, Ben is involved in training, consulting, and speaking to student ministries throughout the U.S. He is driven by a desire for student ministries to expand God's Kingdom, to see the lives of students transformed by the gospel, and to produce students who shape the culture in which they live. Ben and his wife Kristen have four young children. In his free time Ben enjoys family, fishing, hunting, and the St. Louis Cardinals. You can follow Ben on Instagram and Twitter at: @bentrueblood.
---
About Katie Wylie
Katie serves as Marketing Strategist for Lifeway Students and has been part of the Lifeway family for nearly 12 years, including two summers as a FUGE staffer. Katie is passionate about resourcing leaders because of the profound impact student ministry had on her faith journey. Katie is mama to identical twin boys and enjoys running, writing, and long walks around Target. Katie is also the human behind our brand social accounts! @lifewaystudents | @studentministry | facebook.com/LifewayStudents
---
About Nathan Howard
Nathan serves as Project Coordinator for Lifeway Students. and has served in student ministry for 15 years in a variety of roles from volunteer leader and student pastor in the local church to working with student pastors at the associational level. "Producer Nathan" helps facilitate student ministry training through the podcast, Youth Ministry Booster, and other outlets and also served on FUGE camp staff for six years, four as camp director, before joining the team full time. Nathan enjoys baking, video games, and officiating.