Podcast: Download
Subscribe: RSS
In the eighth episode of the Lifeway Student Ministry Podcast, Ben talks with Amy Byrd and Amy-Jo Girardier about the topic of girls ministry. They talk about some specific issues, as well as the need for girls-specific ministry in general.
---
About Ben Trueblood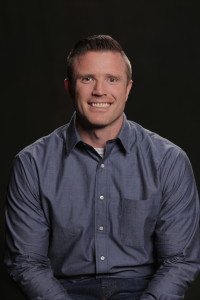 Ben Trueblood serves as the Director of Student Ministry for Lifeway Christian Resources and has served the local church as a student pastor for fourteen years. In addition to his role at Lifeway Ben is involved in training, consulting, and speaking to student ministries throughout the U.S.
He is driven by a desire for student ministries to expand God's Kingdom, to see the lives of students transformed by the gospel, and to produce students who shape the culture in which they live.
Ben and his wife Kristen have four young children. In his free time Ben enjoys family, fishing, hunting, and the St. Louis Cardinals.
You can follow Ben on Twitter at: @bentrueblood.
About Amy Byrd
Amy has a desire to make much of Jesus and loves all things student ministry. She has the joy to serve as the Director of Girls Ministry at Hunter Street Baptist Church in Birmingham, AL. Amy loves spending time with her husband, William, and her family and dear friends. Amy is the co-author of Dwell, a study for teen girls about learning to dwell in Christ and rest in His sufficiency. She also serves on the leadership team for Lifeway Girls Ministry. Her ultimate desire is to see girls know their worth as daughters of the Most High and know Him as their Savior.
About Amy-Jo Girardier
Amy-Jo is the Girls Minister at Brentwood Baptist Church in Brentwood, TN. She has been serving in this role for 11 years and still can't believe this is what she gets to do for a job! Originally from Springfield, Illinois, Amy-Jo graduated from Southwest Baptist University and attended Southwestern Baptist Theological Seminary to pursue a Masters in Christian Education. She is the author ofFaithful One, a study of 1 & 2 Thessalonians for teen girls, and the founding editor ofwww.girlsminister.com, a website created to connect and resource girls ministers, moms, and youth workers. Amy-Jo is married to Darrel and they have a son, Scout. Amy-Jo serves alongside Amy on the Lifeway Girls Ministry leadership team.
---
The Lifeway Student Ministry Podcast is designed to encourage and inform student ministry leaders at every level. Each episode Ben Trueblood will join with student ministry leaders and guests to talk about issues, both practical and philosophical, relating to student ministry and leadership. Our goal is to encourage student ministry leaders serving in the local church and to share insights learned from the student ministry community at large.