Podcast: Download
Subscribe: RSS
In this episode, Ben and Brian discuss various topics in student ministry, and ministry in general, including evangelistic events and ministries, volunteers, leadership, and growth. Brian offers valuable insights from his leadership experiences as a student and church pastor, author, and speaker.
About Brian Mills
Brian spent 14 years serving in full time student ministry. He has led student ministries as small as 7 and as large as 2000. Brian is the co-author of "Checkpoints – A Tactical Guide to Manhood" and "Virtuosity – Doing the Common Uncommonly Well" along with being the co-founder of Impact Resources, a curriculum guide for student ministries.
Brian is passionate about seeing people saved, baptized and growing in their faith along with equipping and leading the staff and volunteers where he serves. He is married to Jennifer Mills, co-author of "Salvaging My Identity" and father to McKenna and Parker.
About Ben Trueblood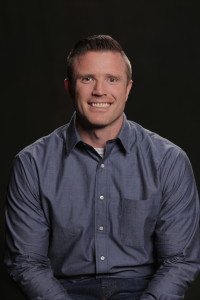 Ben serves as the Director of Student Ministry for Lifeway Christian Resources and has served the local church as a student pastor for fourteen years. In addition to his role at Lifeway, Ben is involved in training, consulting, and speaking to student ministries throughout the U.S.
He is driven by a desire for student ministries to expand God's Kingdom, to see the lives of students transformed by the gospel, and to produce students who shape the culture in which they live.
Ben and his wife Kristen have four young children. In his free time Ben enjoys family, fishing, hunting, and the St. Louis Cardinals.
You can follow Ben on Twitter at: @bentrueblood.
---
The Lifeway Student Ministry Podcast is designed to encourage and inform student ministry leaders at every level. Each episode Ben Trueblood will join with student ministry leaders and guests to talk about issues, both practical and philosophical, relating to student ministry and leadership. Our goal is to encourage student ministry leaders serving in the local church and to share insights learned from the student ministry community at large.