You need at least five people in your life to succeed and stay healthy in youth ministry.
Motivational speaker Jim Rohn famously said that we are the average of the five people we spend the most time with. While I don't dispute Jim or the law of averages, I do think there are five people or role players that shape the trajectory of our lives. And I can't stress this enough: these five roles should not fall to the same person. Expand your support network and make sure to include five folks who will care about you in specific ways.
*You can have all the friends and peers you want, but these are five roles that you should actually write down. If you don't have a person, I would work to fill the position.
Okay, here we go. Fill in your 5 names as you follow along.
1. Editor.
Yes, everyone needs an editor. Whether you are writing blog posts (thanks Katie!) or rehearsing sermons (thanks Karen!) everyone, everyone needs an editor.
Why?
Because your first idea is not your best idea, but that doesn't mean it couldn't be made better. Your first draft is not your best draft, but that doesn't mean those words are wasted. A truly great editor will draw the better out of your good work and call you out for your half-hearted attempts.
The key to a successful editor is trust. Trust that they have your best interests at heart and know what you mean as well as what you are capable of creating, when pushed.
Trust them, and allow them to push you.
2. Guide: Two Year Mentor
You need someone with whom you interact weekly or monthly who is a little bit further ahead than you. Whether you have been leading in ministry for two years or 20 years, you need someone who has done it for at least two years longer than you have and whose work you admire. You just can't see far enough ahead on your own, and you need someone who can perhaps help you get to where you are going.
Why?
Because you don't know what you don't know, and sometimes when you do know, you don't know how to get it done.
A guide will help you figure out what you need to do. They may have just done it! Whether it is the possibility of a career change, moving churches, or balancing work and life, they have probably already done it. The key to honoring a successful guide is humility. Find someone whom you admire, and stay humble enough to record the answers they give you.
Ask them anything: they probably want to help you more than you know.
3. Role Model: 20 Year Mentor
Everyone needs someone who is a whole life-chapter ahead to give them wise counsel. You need a role model that is less about the "how" and more about the "why" you even started in the first place. This person is not what you ought to be doing now, but who you one day want to be. Treasure your quarterly or annual coffees with them, and soak up what they have to say.
Why?
It's hard at 22 to think about how you might parent and do ministry one day, but a role model of someone in their 40s who is already in it? That's a truly helpful role model. As I move into my mid-30s, I realize a lot of the stuff I feel rushed to complete now will come in time. And how do I know? Because my mentor reminds me that a lot of things take time, and the things that I shouldn't miss right now are my two toddler boys who are growing up faster than my career will.
It's like The Office quote goes: "I wish there was a way to know you're in the good old days before you've actually left them." There is a way to know this; it just takes a wise mentor. I would even encourage that your wise mentor doesn't have to be a ministry leader or in your field but simply a faithful person 20 years into your future that you want to one day be like.
You need someone who can see into your present reality as much as you would like to peer into their future.
4. Accountability Partner: Pastor
You need someone who knows your whole truth. (Yup, even those parts.) This person may be your accountability partner, a licensed counselor, or a pastor from a previous season (but probably not your current pastor-boss). You need someone who knows the ugly truth about you and is not afraid to ask you directly or name the changes in your patterns, mood, or behavior.
Why?
Because we are rarely honest with the right people the first time. We are so good at covering up our mistakes. We are really good at deceiving ourselves right back into our bad habits that unless there is someone who knows how to spot the patterns we will be doomed to repeat them. You cannot succeed healthily without having someone close enough to you to know the worst parts of you.
The key to keeping a great accountability partner/pastor person in your five is a code. Yes, a code. You need some kind of coded messaging: "Hey man, are you alright?" or "Call and hang up" way of signaling that you are not okay. You need a code to let them into your life through the fences you were quick to build. It's like a thermal exhaust port on a Death Star: not everyone sees it, but if you know about it, it will cut right to the core.
This is the key: invite your person in. And if they are really good, they will see it and take action immediately.
5. Encourager/Motivator
Everyone needs encouragement. So everyone needs an encourager that they can call at a moment's notice before they quit too soon or become undone by one negative comment.
Why?
Because ministry is really hard work, and it is easy to spend all week working only to get sideswiped by a crass comment or overheard hallway negativity. This is why you need your encourager: to remind you of the bigger picture, the brighter future. Your encourager will remind you why you started and connect the beauty of where you have been to the joy of where you are headed.
Here's your homework…
I earnestly encourage you to do this. Add these five people to the speed dial of your phone (if you haven't already), and send each of them a thankful message naming them for who they are and how they have been helpful in your life.
Me first? Okay. I'll start…
Karen, thanks for telling me when my ideas are unfinished. You make me better, even when I fight it. I am thankful.
Andy, thanks for always taking time to reply back, even when you are really busy. You were right, I was wrong, and I think I have my next project figured out now.
Hess, thank you for being a faithful man of God, even when it means doing the really hard work of baring your own soul. Thank you for staying faithful even when under attack from the inside. The ways in which you have pastored faithfully for decades is truly an inspiration.
Tommy, thank you for knowing my ugly truth and always holding me accountable, even when it hurts.
Chad, thanks for reminding me of why we started, daily. Thanks for always taking the time to take the call, and when I don't, you make the call. I am truly grateful.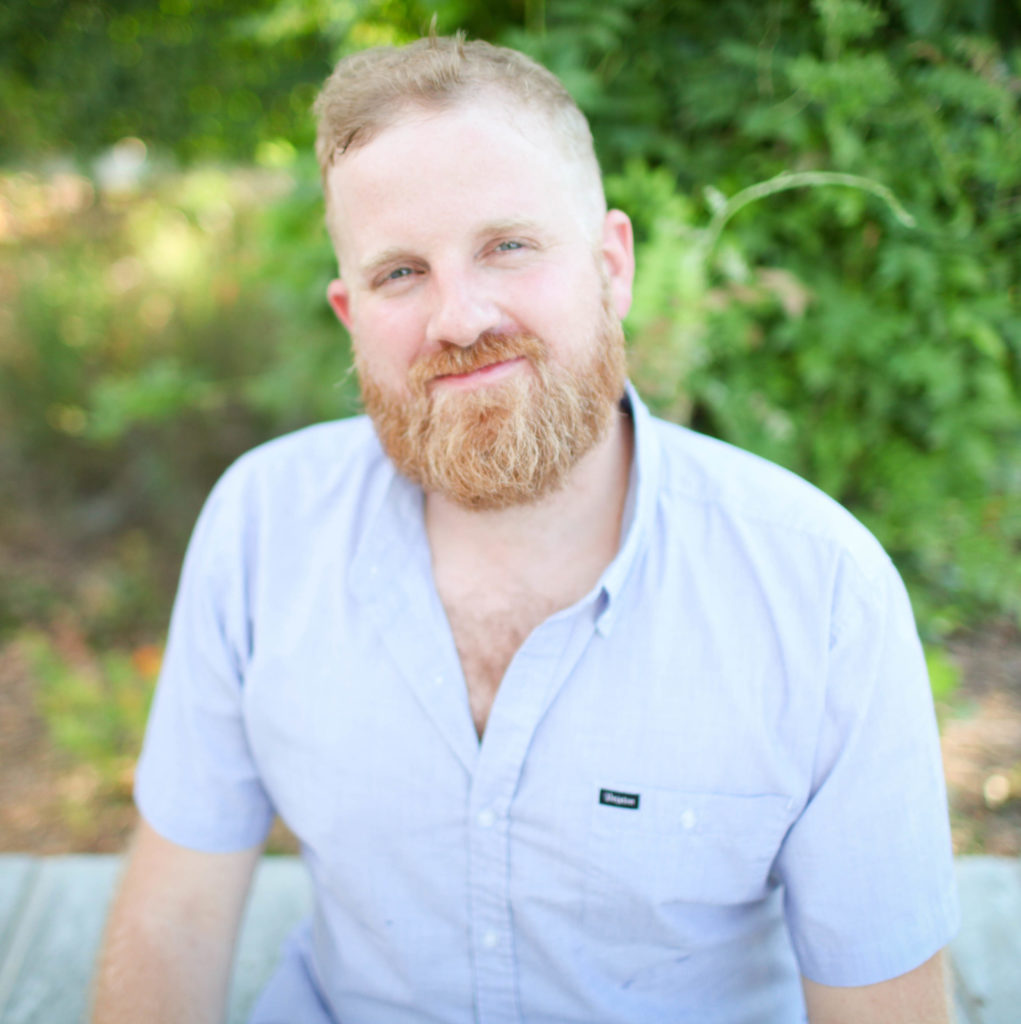 This post was written by Zac Workun. Zac serves as the Student Ministry Training Specialist for Lifeway and is one of the co-founders of Youth Ministry Booster, Lifeway Students' collaboration and training network. He has served the local church in various youth ministry roles for over 15 years.